Welcome to Eveleth-Gilbert Junior High
Eveleth-Gilbert Junior High is located on the Gilbert Campus and serves students in grades seven and eight.  Our staff provides opportunities for all students to become skilled learners; producing quality work, developing appropriate interpersonal skills, supporting the total school program and becoming role models in our community.
At Eveleth-Gilbert Junior High we provide a safe and supportive educational environment where students, parents, staff and the community work as a team.  Our goal is to develop students academically, physically, emotionally and socially, enabling them to realize their potential.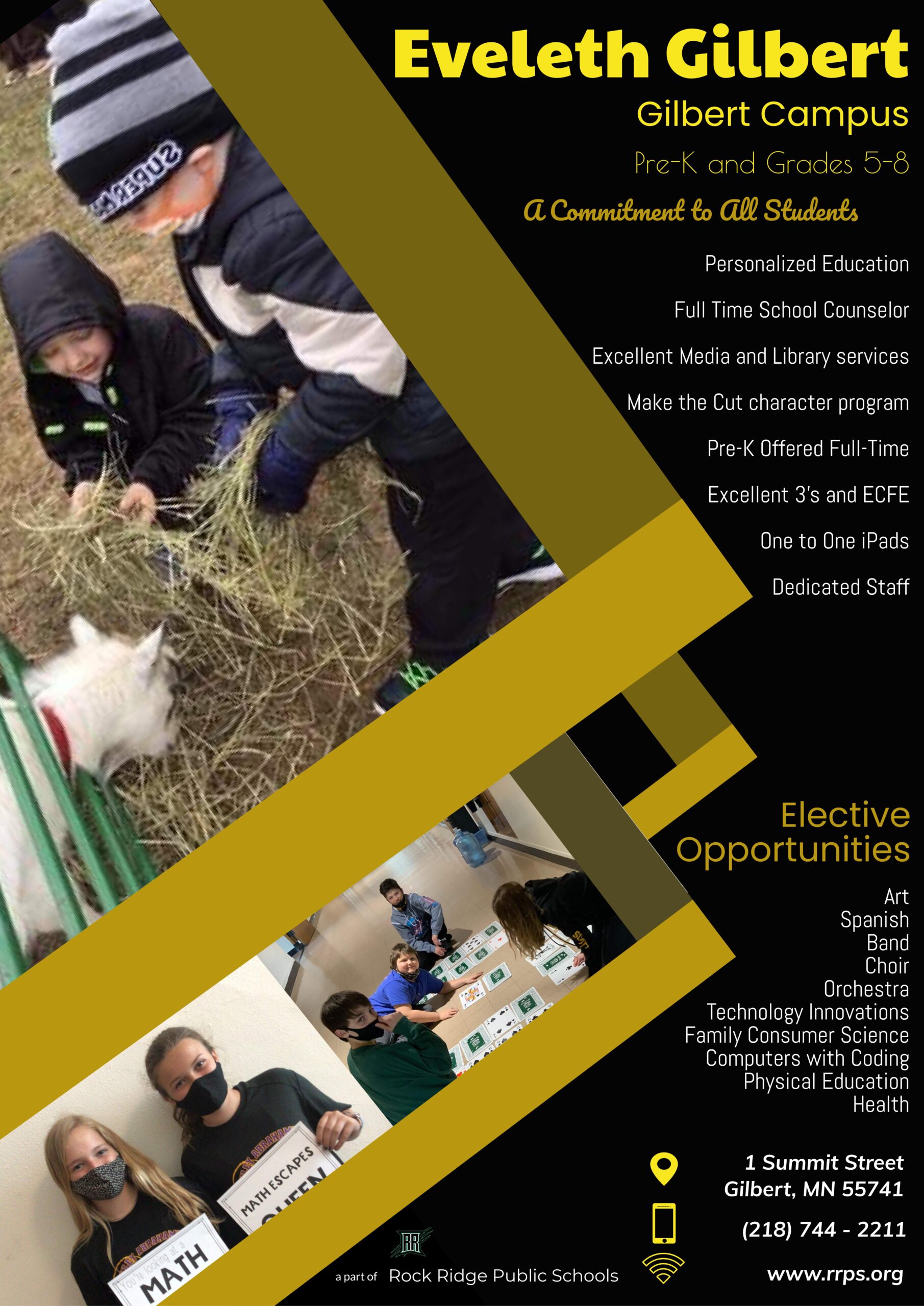 SUMMER HOURS:
Open Now through June 17
Monday through Friday: 7:30 AM – 4:00 PM
OFFICE CLOSED JUNE 18 THROUGH AUGUST 1
August 2 through September 3
Monday through Friday: 7:30 AM – 4:00 PM